Message from the President

Opening Our Doors to You.
The Richer Rough Stock Rodeo grew out of a simple idea to now one of the best and largest outdoors shows in Manitoba. We were proud to be voted Rodeo of the Year for 2013, our inaugural year. That has now been followed up with Rodeo of the Year awards in 2014 and 2016.
Our goal has always remained the same throughout the years… to create a weekend that is family friendly, family affordable and unique but traditional in the same breath.
Our rodeo committee has invested thousands of hours into preparation every year and the volunteers have put in tens of thousands of hours to ensure the weekend is enjoyable. The community and businesses of Richer and the area have opened their town up to thousands of guests for the weekend showing immense hospitality.
The competitors of the Heartland Rodeo Association are guaranteed lots of fans to cheer them on as they give it all for cash prizes and the coveted RRR Championship buckles.
Planning is underway for the 2017 Rodeo weekend (August 11-13, 2017) and key to our success is keeping our admission affordable… we are proud to announce the gate admission is staying the same.
Come for the rodeo, the family activities, and the music and entertainment, we look forward to seeing you again. If you are new and thinking of taking in some or all of the weekend, our committee and volunteers will be proud to host you, making you feel at home.
Pat Stolwyk
President
Richer Rough Stock Rodeo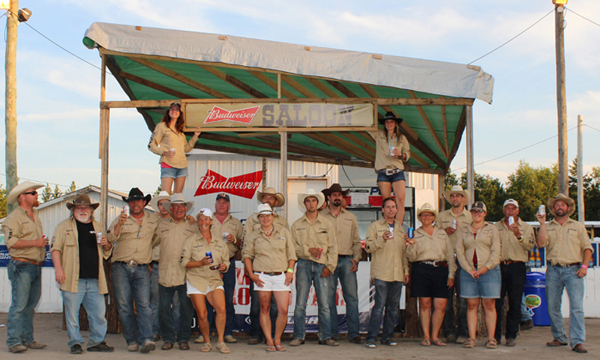 Tickets: